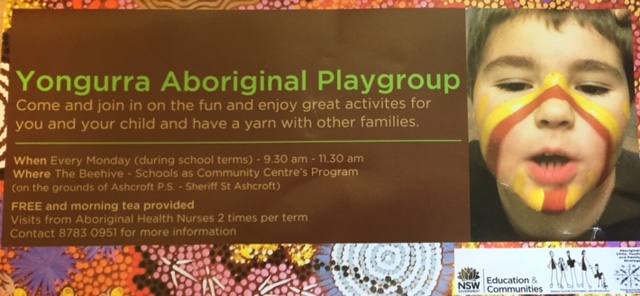 Yongurra Playgroup is a free Aboriginal Supported Playgroup which runs every Monday morning from 9.30am to 11.30am at The Beehive. If you require more information please contact Andrea Giunta on
 8783 0951.
Park and Play is a free Supported Playgroup run by Anglicare Liverpool at The Beehive on Tuesdays from 9.30am-11.30am. Please contact Patricia on 0403 620 859 or Karen on 0498 015 446 for more information. 
The Wednesday Supported Playgroup is run by Supported Playgroups (Fairfield Council) at The Beehive on Wednesday mornings 9.15am to 11.15am. Please ring our Facilitator Andrea Giunta on 8783 0951 for more information.