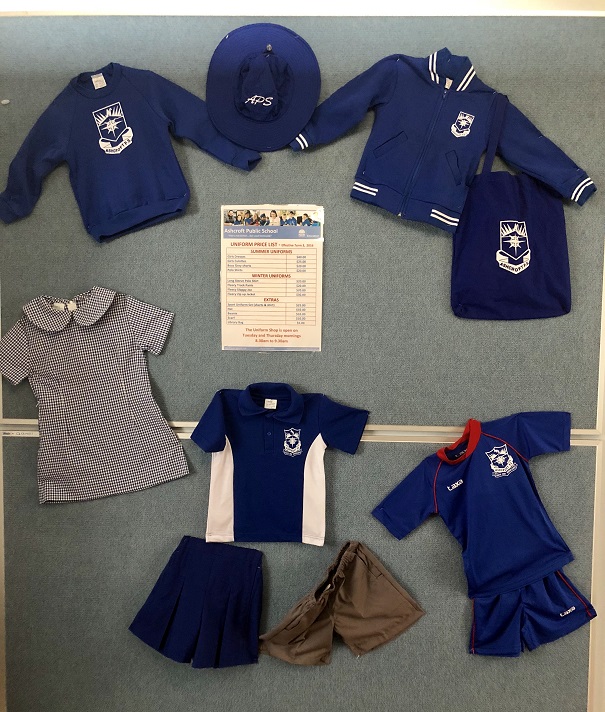 Our Uniform Shop is open every Tuesday and Thursday mornings from 8.30am to 9.30am.
If you are unable to attend during these times you can place an order through the office. Just fill in a payment envelope with your child's name, class, item required and size. Enclose the correct money and place in the money box located at the office. Your order will be filled on the following Tuesday or Thursday and your child will be called to the office to collect it.
** Due to the current COVID-19 restrictions our uniform shop will remain closed until further notice. You can still order and pay for uniforms via our secure POP (Parent Online Payments) system on our website. To make payment, click on the 'Make A Payment' tab found on our website's homepage.
For further infomation about our school's uniform, please click on the links below.